Hair, Skin & Nail Services
Go on... treat yourself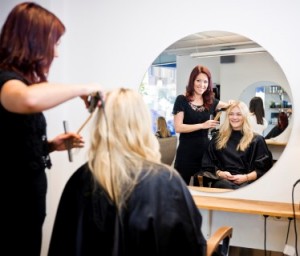 Graduates from the Del-Mar-Va Beauty Academy go on to become some of the most sought after stylists and beauticians in the country and can command high fees for their services.
But to help them build their skills, our students need to get some hands-on experience. In our welcoming clinic, you can come and treat yourself to a wonderful new hairstyle, pamper yourself with a facial or enjoy an eye-catching manicure. And all this comes at incredible prices.
We pride ourselves on offering a wonderful guest experience and our students get to practice their craft while supervised by our instructors in a supportive learning environment. This is a chance for our students to showcase their creative talents and for you to help enthusiastic young people thrive in their chosen career.
We know you'll be impressed.  Del-Mar-Va Beauty Academy has an extensive list of hair, skin and nail services to choose from and we use and sell products from Paul Mitchell and Influance . You can have the ultimate facial with Profile Skin Care products and make-up by Ofra.  You'll keep coming back time after time.