Testimonials
Stopped in today for a press and curl. Was not expecting much as I am natural and have super thick hair. However, Sherika did a great job I love my hair. Far exceeded my expectations!!!
Danielle Welch
---
My journey at DBA had a lot of twist and turns. I stopped and was encouraged to start again 3 times! If it was not for the support of the staff and Mr Lankford on me daily I would of gave up. I'm so glad I didn't take the easy road out and gave up! I'm so glad everytime Mr. Lankford fussed at me about
...Read More
Lakesha Fletcher
---
I am truly amazed at the service I received. Kate did an awesome job on my highlights and cut. I absolutely love the way it turned out. Definitely recommend Delmarva beauty academy to everyone.
Jeanine Clark Huntington
---
"I went to Delmarva Beauty Academy on a recommendation from a friend whose mom works there. And I have to say, that I am not disappointed! I just went in for a simple trim, and to get my bangs cut (they were getting way too long), but my experience was fantastic! They made my bangs look better than
...Read More
Niki Samero
---
Had a wonderful experience at Delmarva Beauty Academy!! Huge shout out to Holly - she did an amazing job on my color I absolutely love it, and by far the best shampoo experience I have ever had! Also want to say a big thank you to Ms. Miller for a great haircut and style. I will definitely be back!
...Read More
Lisa Smith
---
Very reasonable prices and they make you feel like you're family
Signora Davis Johnson
---
Attending DBA was the best decision for my life...
Melissa Nuse
---
They did a great job with my 3 daughters and myself!
Jennifer D. Ward
---
I am convinced that I would have not achieved the level of success I have today, without God or Del- Mar-Va Beauty Academy. I graduated Del-Mar-Va Beauty Academy in 2003 as a Cosmetologist. I went to state boards in Baltimore and pasted both theory and practical the first time. As soon as I got my license
...Read More
D.Ebony Brown-Marcelin
---
I go to school here absolutely love it, teachers are great! ♡
Melanie Sylvia
---
Just started, the staff is amazing .....and fellow students so talented, great school.
Tammy Crew
---
Providing quality education in basic and advanced Cosmetology and Nail Technology skills since 1976.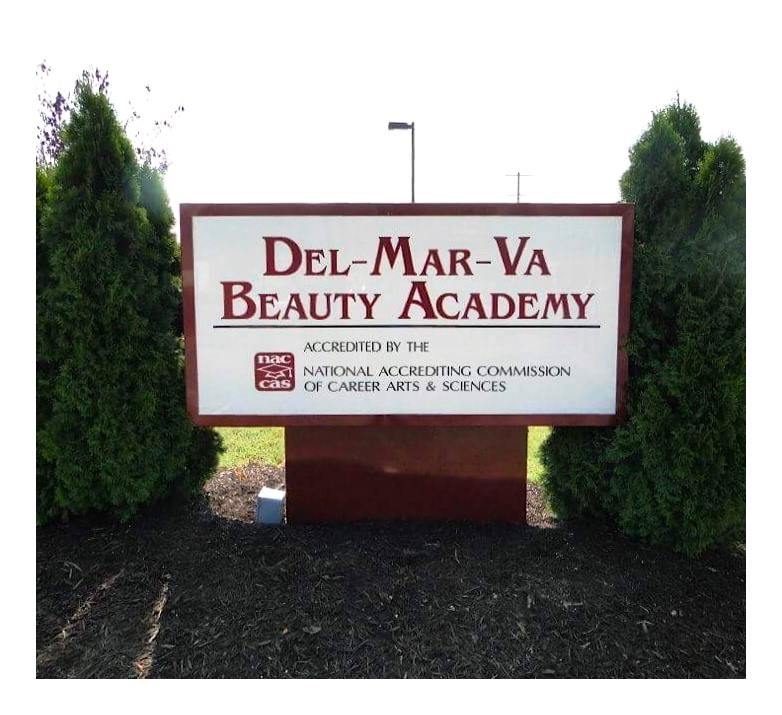 ---
I cannot say enough about how the school, administrators and staff helped me along this wonderful journey I have begun as a Stylist.
Jenna Gibson
---
I am grateful to Mrs. Lankford for allowing me the oppurtunity to gain the education I need to move forward into my future.
LaKeisha Scott
---
I would like to thank everyone from Delmarva Beauty Academy for helping my daughter choose a career that has helped her grow both financially and as an adult.
Les Shirey
---
Very nice school, I would recommend it to anyone who is seeking a Maryland cosmetology license.
Betty Ann Gardner Nash
---
During my time at Delmarva Beauty Academy I developed a professional work ethic and skills that enabled me to become a successful professional stylist.
Stacy Grant
---

I attended Del-Mar-Va Beauty Academy after leaving college, to pursue a career in cosmetology. The training that I received was incredible, and the support I received was unsurpassed. This Academy truly helps you follow your dreams, and pushes you to be even better than you thought you could be. ...Read More
Bill "Oliver" Shortall